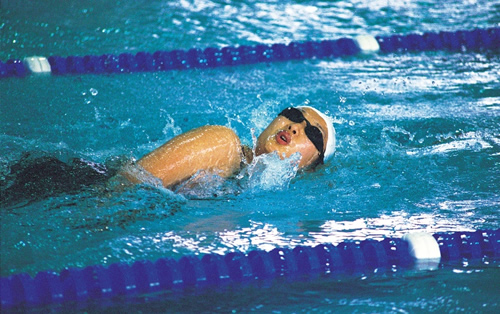 Bensalem Township School District's Aquatics Program
As of November 1, 2014, Bensalem Aquatics Programs will be held at Shafer Middle School located at 3333 Hulmeville Road Bensalem, PA 19020.
All classes, instructors, and certifications will be governed by the American Red Cross in cooperation with the Lower Bucks Chapter.
*
Please note that there are a limited number of spaces in each class and registration is first come, first serve.
Aquatics Coordinator: Dan Szymanski
Assistant Aquatics Coordinator: Kellie McCarthy
DSzymanski@Bensalemsd.org (Fastest form of communication)
Registration for our Spring II 2017 Weekday Session will be held on Thursday, April 20, 2017 from 6-8 PM and Friday, April 21, 2017 from 6-8 PM at Shafer Middle School.
Monday and Wednesday classes start on April 24, 2017 and end on June 5, 2017. Tuesday and Thursday classes start on April 25, 2017 and end on June 6, 2017. Lessons will run 6:00-6:45 PM and 7:00-7:45 PM.

Saturday Lessons start on March 18, 2017 and end on May 13, 2017.
Lessons will be offered at 10:00- 10:45 AM, 11:00-11:45 AM, 12:00-12:45 PM. Adult Lessons will be offered from 9:00-9:45 AM.
*Snow days may change the above dates, we will try our best to keep the website updated*
Brochure for Spring II 2017
The Bensalem Aquatics Program is always looking to hire certified lifeguards and water safety instructors.
Senior Swim - Starting March 6, 2017 Senior Swim will be every Monday/Wednesday/Friday from 3:00-4:00 PM at Shafer Middle School. There will also be a Senior Swim Saturday afternoons from 1:00-2:00 PM.
Open Swim - $3 per swimmer. Open Swim will be held on Friday nights from 7-9 PM and Saturday afternoons
from 2-3:30 PM.
If Shafer Middle School is closed for any reason, then we are closed as well.
If you have any questions, you may contact Daniel Szymanski and Kellie McCarthy at DSzymanski@bensalemsd.org