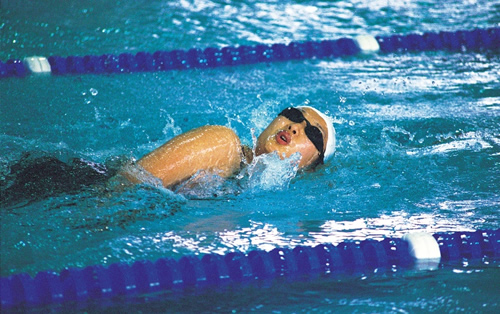 Bensalem Township School District's Aquatics Program
As of November 1, 2014, Bensalem Aquatics Programs will be held at Shafer Middle School located at 3333 Hulmeville Road Bensalem, PA 19020.
Swim lessons scheduled for 1/25/16 have been CANCELED due to the weather.
All classes, instructors, and certifications will be governed by the American Red Cross in cooperation with the Lower Bucks Chapter.
*
Please note that there are a limited number of spaces in each class and registration is first come, first serve.
Jennifer Weaver, Aquatics Coordinator
Kellie McCarthy, Assistant Aquatics Coordinator
Click Here for a Winter 2016 Brochure
Registration for our Winter 2016 Session
will be
held on Monday, January 4, 2016 from 6-8 PM and Tuesday, January 5, 2016 from 6-8 PM at Shafer Middle School's Pool. Classes are held Monday/Wednesday,Tuesday/Thursday, or Saturday. Please review the times and dates of the classes available this session, as many of the times and availabilities have changed.
Registration may only be completed in person. You may pay with cash, check, or money order (no cards accepted). Payment is required at time of registration. Classes are filled on a first come first serve basis. We will not take any early registrations. It is strongly suggested that you come as early as possible on the first night of registration in order to guarantee a spot in a class.
Senior Swim - The last weekday senior swim of 2015 will be 10/30/15. Weekday senior swim will be canceled from November 1, 2015-March 1, 2016 in order to accommodate local swim teams during that time. Saturday senior swim from 1-2 PM at Shafer Middle School will continue during this time. Please stay tuned for when weekday senior swim will resume.
Open Swim- $3 per swimmer. Open swim is held Friday evenings from 7:00 PM-9:00PM and Saturday afternoons from 2:00PM-3:30 PM. No swimmers under the age of 13 can be left alone during open swim.
*Please note: There will be no open swim during the school break. The last open swim for 2015 will be 12/12/15. Open swim will begin again 1/8/16 and 1/9/16.