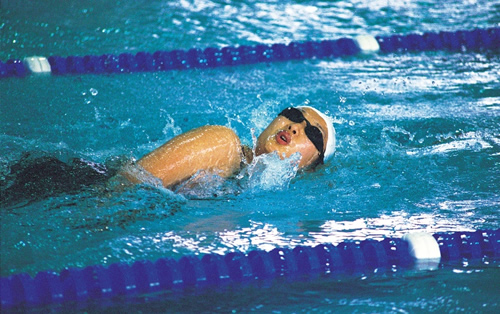 Bensalem Township School District's Aquatics Program
As of November 1, 2014, Bensalem Aquatics Programs will be held at Shafer Middle School located at 3333 Hulmeville Road Bensalem, PA 19020.
***ALL SWIM CLASSES FOR MONDAY 10/5/15 ARE CANCELED DUE TO A MECHANICAL ISSUE AT THE POOL. WE APOLOGIZE FOR THE INCONVENIENCE. WE WILL MAKE A DECISION WHETHER THIS CLASS WILL BE MADE UP, OR IF FAMILIES WILL RECEIVE A CREDIT FOR THIS CLASS.***
ALL FAMILIES WERE CALLED BASED ON THEIR PHONE NUMBER LISTED ON THEIR REGISTRATION FORM.
All classes, instructors, and certifications will be governed by the American Red Cross in cooperation with the Lower Bucks Chapter.
*
Please note that there are a limited number of spaces in each class and registration is first come, first serve.
Jennifer Weaver, Aquatics Coordinator
Kellie McCarthy, Assistant Aquatics Coordinator
Registration for our Fall I 2015 Session
will be
held on Wednesday, September 9, 2015 from 6-8 PM and Thursday, September 10, 2015 from 6-8 PM at Shafer Middle School's Pool. Classes are held Monday/Wednesday, Tuesday/Thursday, or Saturday.
Monday/Wednesday classes begin 9/16 and end 10/18.
Tuesday/Thursday classes begin 9/17 and end 10/29.
Saturday classes begin 9/19 and end 12/5.
Registration may only be completed in person. You may pay with cash, check, or money order. Payment is required at time of registration. Classes are filled on a first come first serve basis. We will not take any early registrations. It is strongly suggested that you come as early as possible on the first night of registration in order to guarantee a spot in a class.
Senior Swim - Starting June 22 senior swim will be held from 1-2 PM at Shafer Middle School. No Charge. Senior swim is held Mondays, Wednesdays, and Thursdays only in the summer. Senior swim will end for the summer on August 10. Senior swim will resume September 16, 2015 at Shafer Middle School from 3-4 PM.
Open Swim- $3 per swimmer, starting June 22 open swim will be held from 2-3:30 PM at Shafer Middle School. Open Swim is held Mondays, Wednesdays, and Thursdays only in the summer. The last day for open swim will be August 10. Open swim will resume Friday nights 18, 2015. Saturday open swim will resume September 19, 2015.